Cleaning
Cleaning is vital for the comfort, safety and function of any home.
ADL Support Services know some people can initially find it overwhelming to have a cleaner in their home. This is why we take to time to match the right team member and develop a schedule just for you. This ensures you receive the same team member, on the same day, at the same time!
It goes without saying that your comfort and safety is our priority. All of our team members are trained, uniformed, and hold current clearances and screenings.

Regular Cleans

The cleaning needs for each home is as individual as those that live in it. ADL Support Services tailor a cleaning service and schedule to meet the needs of each client, their home and family while also balancing the relevant funding.
Spring Cleans
Often there is a gap between injury or onset of illness/disability and the process to gain funding. Life goes on through this period, though, which is why it is often a good idea to commence services with an initial spring clean. Our experienced team can assist in all aspects of spring cleaning including at height fans and light fittings, oven cleans, window cleaning and tracks.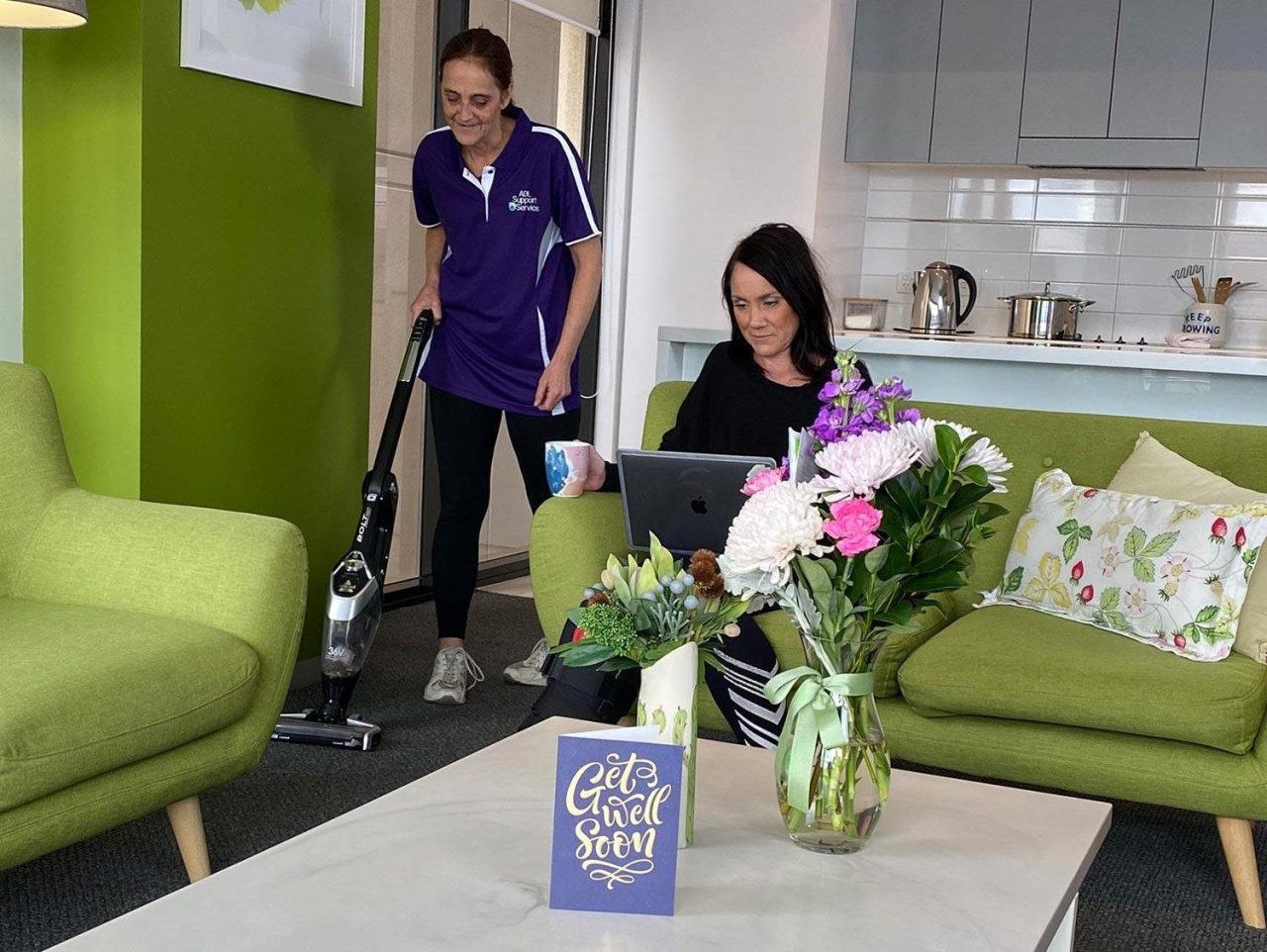 Window Cleaning
Window cleaning a few times a year is an important part of good house maintenance. We understand the physical performance of this task is not always possible, which is why ADL Support Services have trained, skilled and experienced window cleaners able to clean both single and double-storey homes.
Hoarder Cleans
We understand that sometimes things can get out of hand, and it may take a deeper and bigger approach to make a home safe, accessible and livable. Our skilled and experienced team can help in all aspects of hoarder cleans, including rubbish removal, organising and sorting to store, donate or repurpose items.
Exit Cleans
Exiting a property always involves heavy cleaning. It is the expectation that tasks such as high ceiling and vent cleaning, wall cleaning, window cleaning, oven cleaning and deep cleaning of all surfaces are carried out before you vacate a property. ADL Support Services understands that undertaking these tasks is not always easy or possible. Our experienced team is trained and equipped to complete exit cleans to the highest standard.
Inspection Cleans
Successful and positive quarterly rental inspections are vital for long term rental stability. Preparation for these three-monthly inspections includes heavy cleaning such as high ceiling and vent cleaning, wall cleaning, window cleaning, oven cleaning and deep cleaning of all surfaces. We understand that the physical aspects of these tasks are not always possible, which is why our team is trained and equipped to provide all aspects of inspection cleans.