Social Support
Everyone needs someone who understands their past, and believes in their future, all while enjoying the now.
We all need a leg-up from time to time or a helping hand to do the tricky bits. ADL Support Services puts people at the centre of all we do, which is why we have a team full of "people people" who love nothing more than giving you a hand with whatever it may be.
It goes without saying that your safety is our top priority. All our team members are trained, uniformed and hold current clearances and screenings.

Transport & Assistance with Errands and Appointments

Sometimes you need a hand getting to and from appointments, but for many different reasons, public transport is not an option. ADL Support Services can help you to attend your appointments by picking you up and dropping you off as well as supporting you in-between.
Check-in Visits
It's always nice to see a friendly face, and sometimes it is nice to know that someone is there. ADL Support Services provides check-in visits and phone calls.
Social Support with a Purpose
Social support can take many forms. We approach social support by fostering organic relationships through "social support with a purpose". This could be having a cuppa and a round or two of Uno cards between loads of washing. Or visiting a café before doing your weekly shopping for a coffee and cake. Our experienced team will tailor a schedule of social support to best suit your needs.
Shopping or Running Errands
There are many different reasons why you might require assistance with your shopping or need a helping hand to run your errands. ADL Support Services will tailor a service to meet your unique needs and provide a helping hand to support you in your way.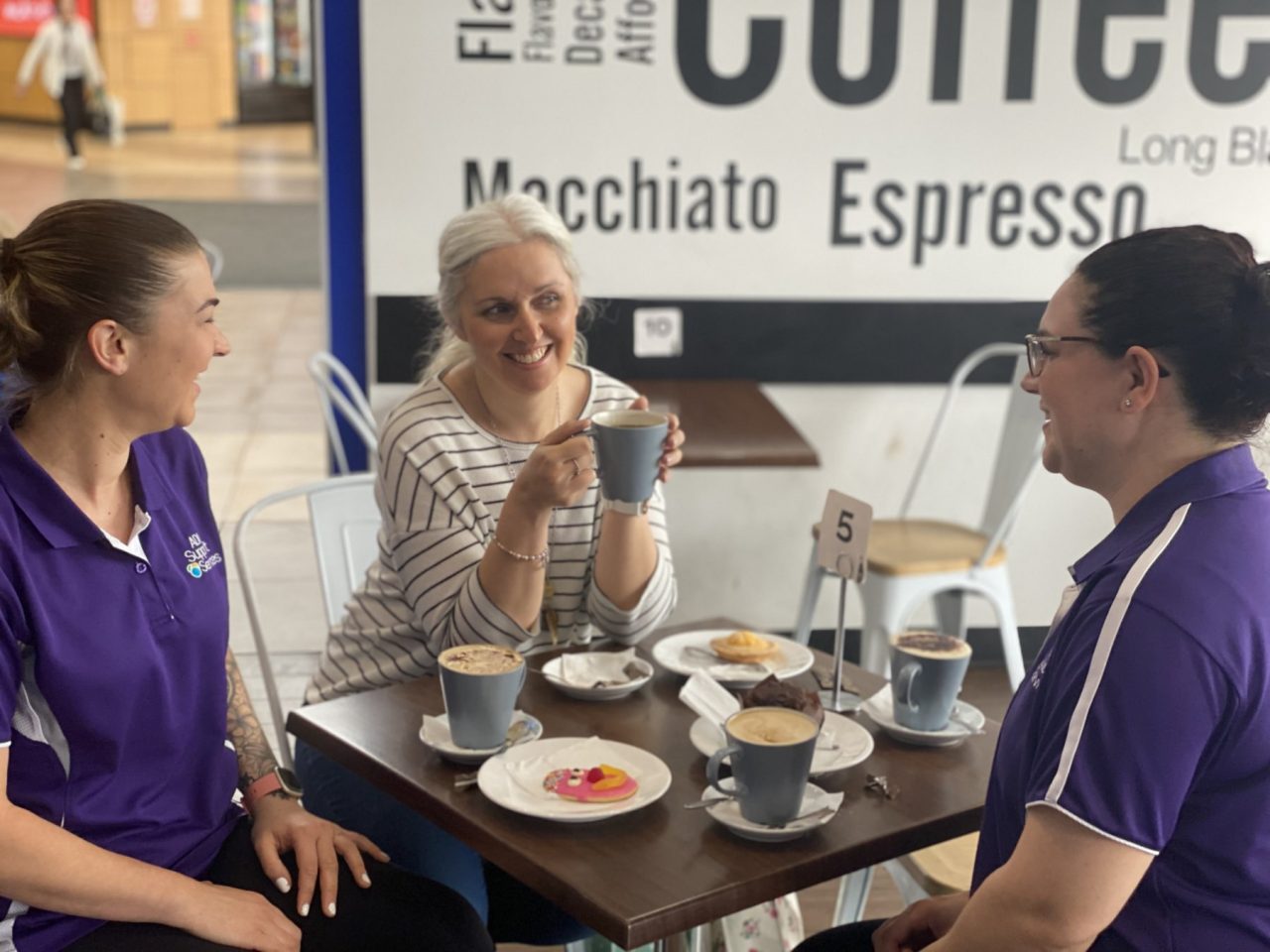 Social and Community Participation
Whatever your interests may be, we can help you to participate by removing the barriers that may be in your way. ADL Support Services experienced team can help you to connect with what's happening in your local community and assist you in finding your interests and getting involved.
Meal Planning & Prepping
ADL Support Services experienced team can help you with meal planning, list-making, shopping, sourcing and preparing fresh and nutritious meals. We can work together with you to develop a menu of your favourite foods and even help you to try something new.
Organising
Good organisation is vital for a safe and functional home life. We know that sometimes this can be tricky to achieve. Our experienced team is staffed with skilled organisers to help you make a plan, organise your space, sort and cull items and repurpose your space for maximum effectiveness.

Washing & Laundry
Laundry is an important part of grooming and self-support, which in turn maintains dignity. However, the physical aspects of washing and laundry are not always safe and possible. That's why we have trained, experienced and skilled workers ready to assist you with laundry and washing.
Ironing
Having beautifully ironed clothes and looking your best can help you to feel ready for whatever the day may bring. However, ironing can be a difficult or unsafe task to undertake for some, which is why we have trained, experienced and skilled workers to assist you with ironing.