Our Team
Meet our team of amazing and passionate individuals.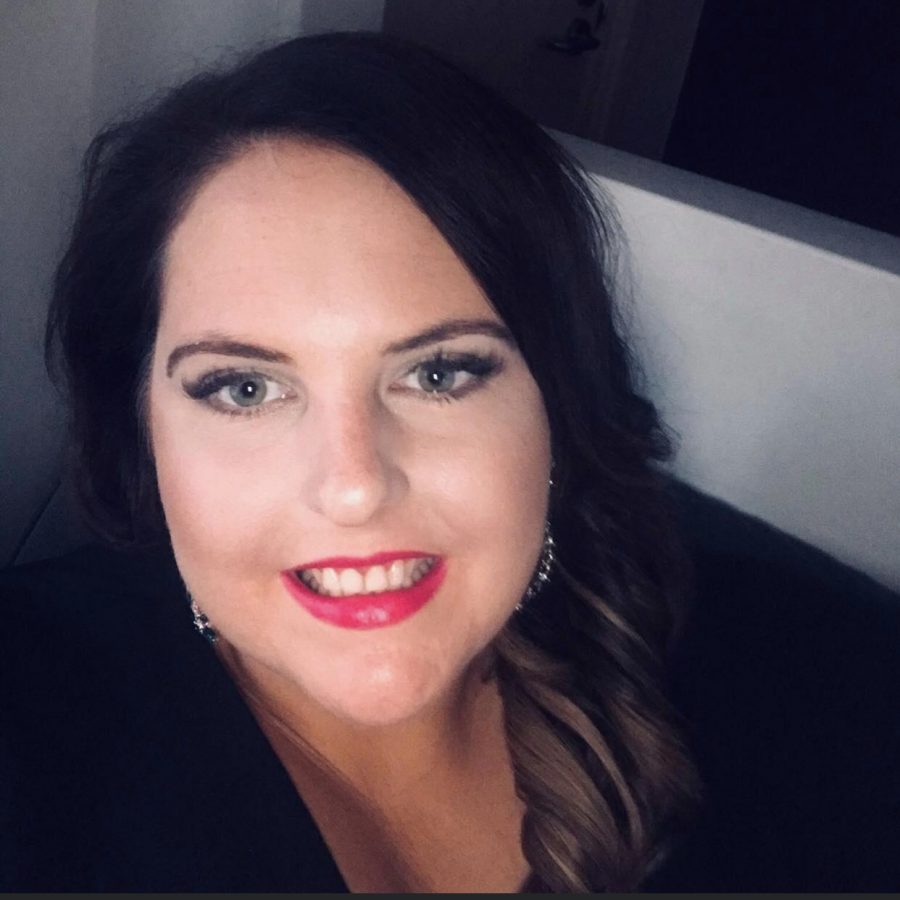 Lisa Mrowka
Founding Director
Lisa has a solid background in Community Nursing and Health Education. It was during her own recovery from a spinal injury that Lisa saw a gap in the market for high quality, client-focused daily living supports to aid in the recovery and function of individuals post injury or diagnosis. As a Mum of three, Lisa also thrives on generating accessible and meaningful employment opportunities and is often heard to say "true healing comes from helping others".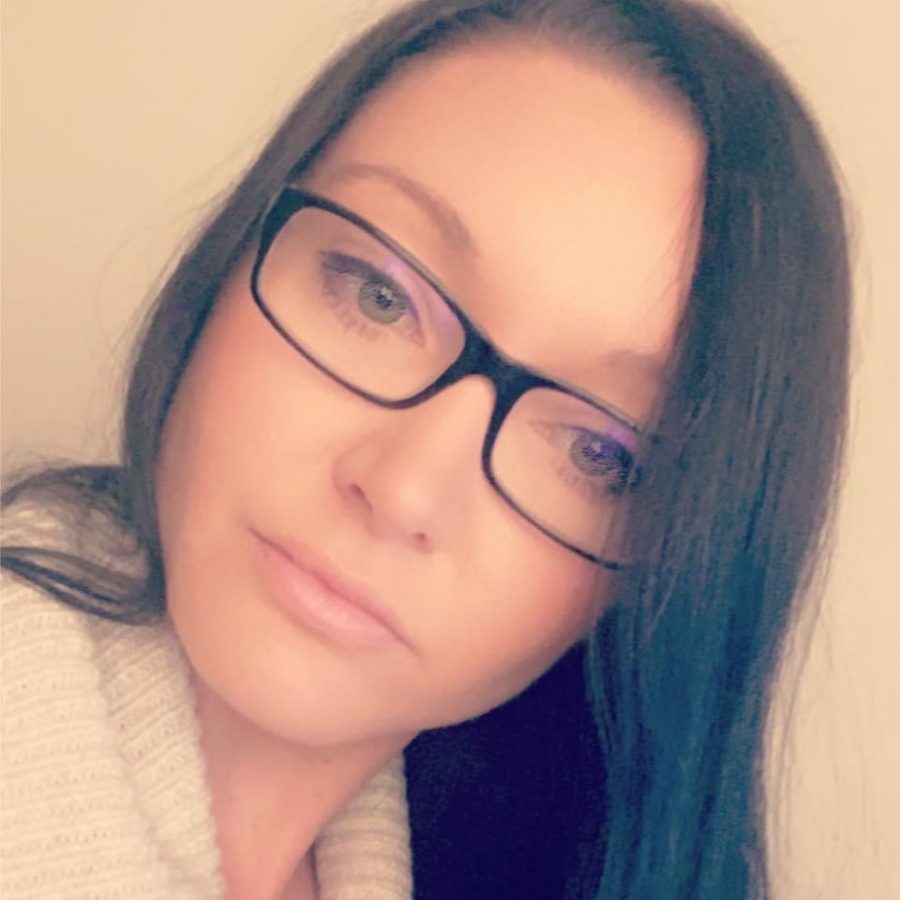 Elise
Service Manager
Mum of one, Elise joined the ADL Support Services team at the beginning of 2019 fresh from a carer in acute patient services and administration.

Elise loves her new role in managing admissions and staff scheduling. "I am really enjoying the new role and the challenges it brings with it. Having worked in Acute Care for so long, it is very rewarding to help support people back into the community."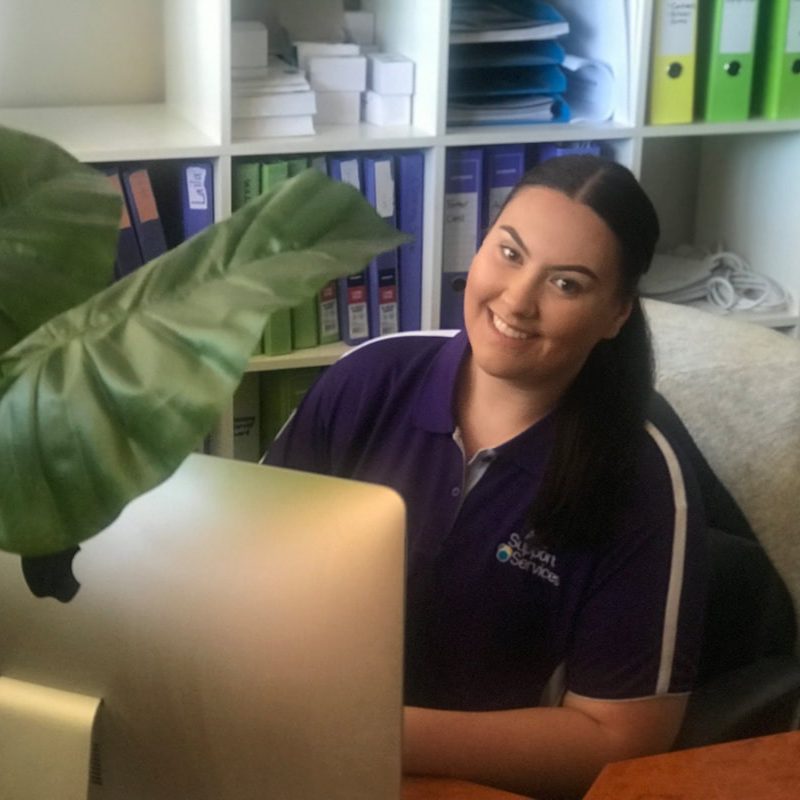 Jessica
Administrator
Completing year 12 in 2018, Jess is an excellent addition to our team. Don't let her young age fool you; she is a bright spark and an absolute whiz on the computer. Jess brings first-hand knowledge to the team of what a sudden illness or injury does to both the individual and their family after her mum was diagnosed with cancer. "It was a really hard time, we relied a lot on our family to help but that, of course, brought its own set of problems. People don't realise how much the little things take there toll. I love working for a company that helps people".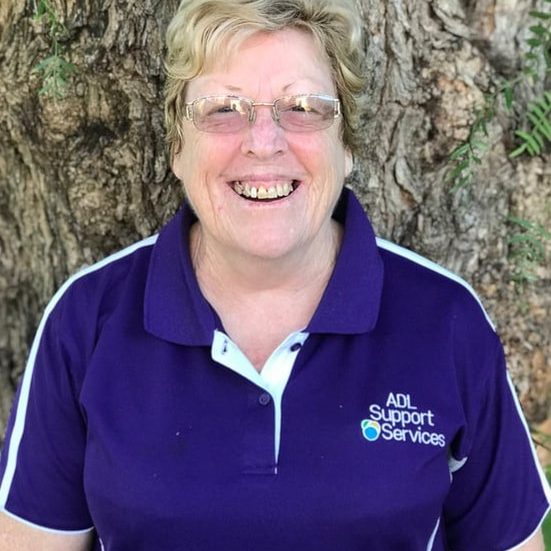 Julie
Domestic Services Team Leader
Julie the Gem, with decades of cleaning and domestic support under her belt, inducts, trains and supports all domestic staff who join our team. With a love for meeting new people and an amazing can-do attitude, Julie is always a hit with clients and coworkers. When not working, Julie loves to cook, garden and spend time with her wonderful husband and spoiling her fur-babies Jaybe and Tilly.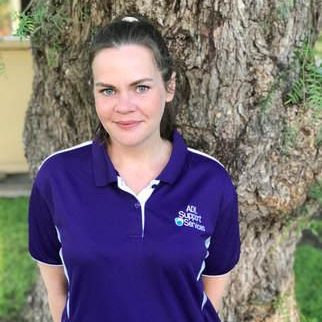 Rosie
​Domestic Support Worker
After staying home to raise three beautiful children, Rosie has recently joined the team as a domestic support worker. She was seeking out a role that enabled her to "give back" and she loves making a difference for our clients. When Rosie is not working or being Mum she is studying towards her Certificate III in Individual Support.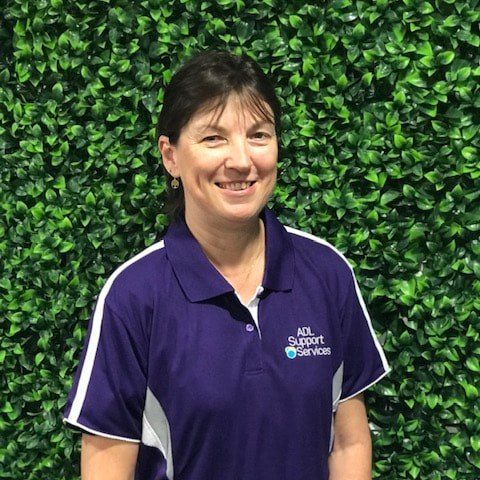 Karyn
Domestic Support Worker
Leaving a long career in retail, Karyn was seeking a new role that was not only meaningful but would utilise her strong customer service skills. "Working in retail, you meet people from all types of backgrounds and need to be client-focused and adjust your communication and approach accordingly," says Karyn. This fantastic insight and experience have made Karyn a fantastic addition to the team.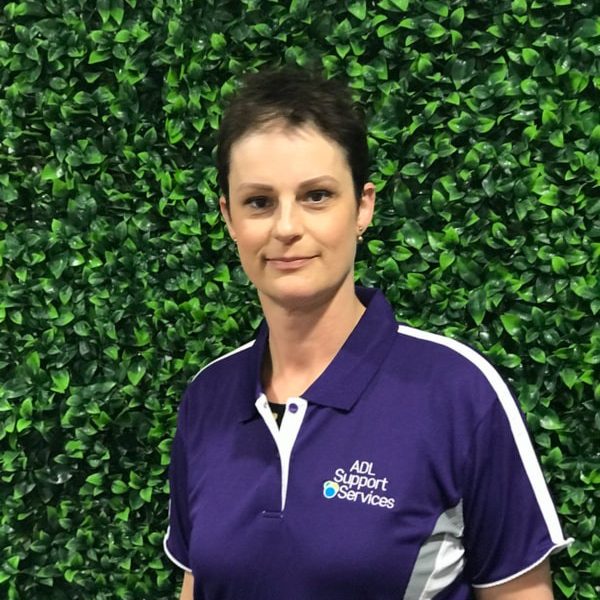 Jackie
​Domestic Support Worker
Full-time Mum and part-time superstar, Jackie has joined the team hoping to make a difference in the lives of others. After experiencing her own medical challenges, she is ready to "give back". Our freshest recruit, she is already being described as "fabulous" by her equally fabulous clients.

Kerry
Domestic Support Worker
Kerry joins the team with decades of experience in community support and domestic services. After working for a few different companies, Kerry approached ADL Support Services as she wanted to 'work for an employer who cared and be recognised as part of a team'. Welcome Kerry, and thank you for choosing us to share your skills and amazing experience.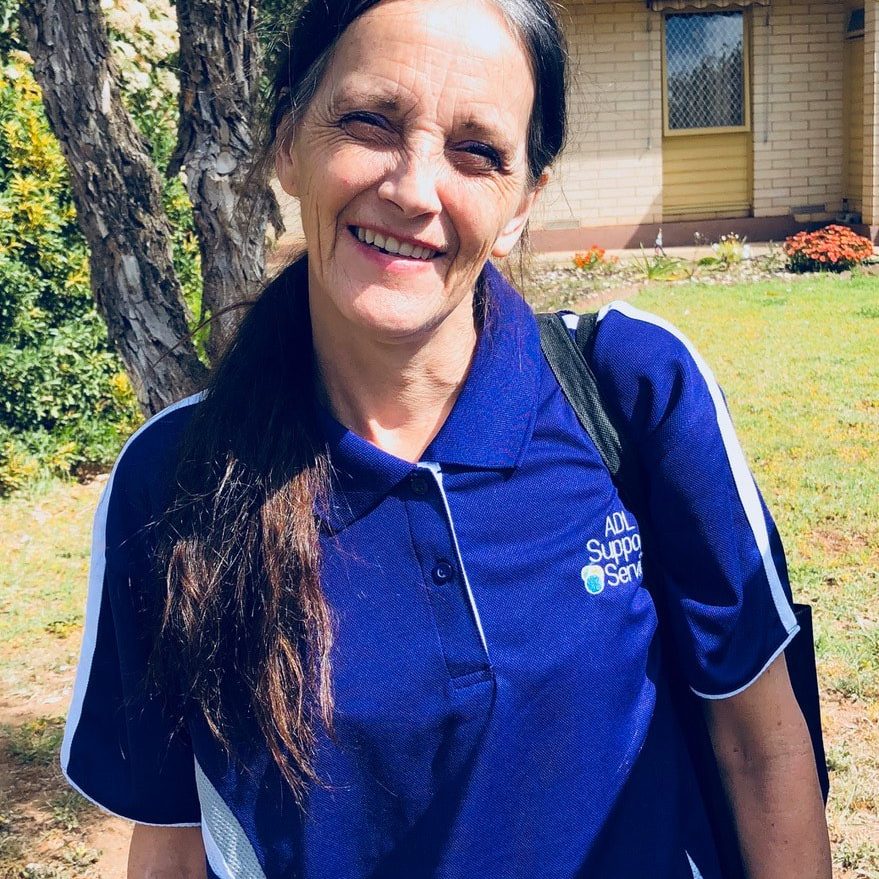 Denise
Domestic Support Worker
Denise, though one of our newest members of the team, is quickly becoming an absolute treasure to her clients and co-workers. With decades-long experience in domestic services coupled with her beautiful and helpful soul, 'Dee' is a wonderful new addition to the ADL Support Services family.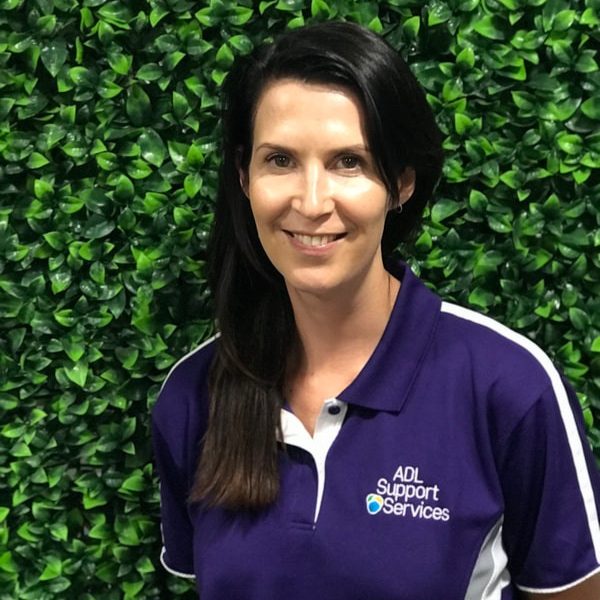 Charlotte
Domestic Support Worker
Previously a hairdresser, Charlotte was looking for a change that could incorporate her love of people and helping others. Charlotte loves the rewarding aspect of working with ADL Support Services. She has quickly become very popular with both clients and co-workers.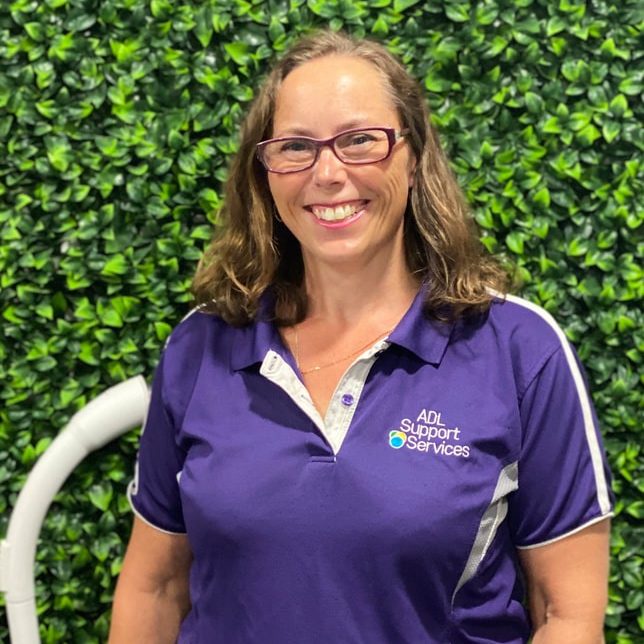 Jenny
​Domestic Support Worker
Lovely Jenny is working part-time with us while she is studying her Certificate III in Individual Support. Jenny loves the insight working with ADL Support Services gives her as well as all the lovely clients she meets.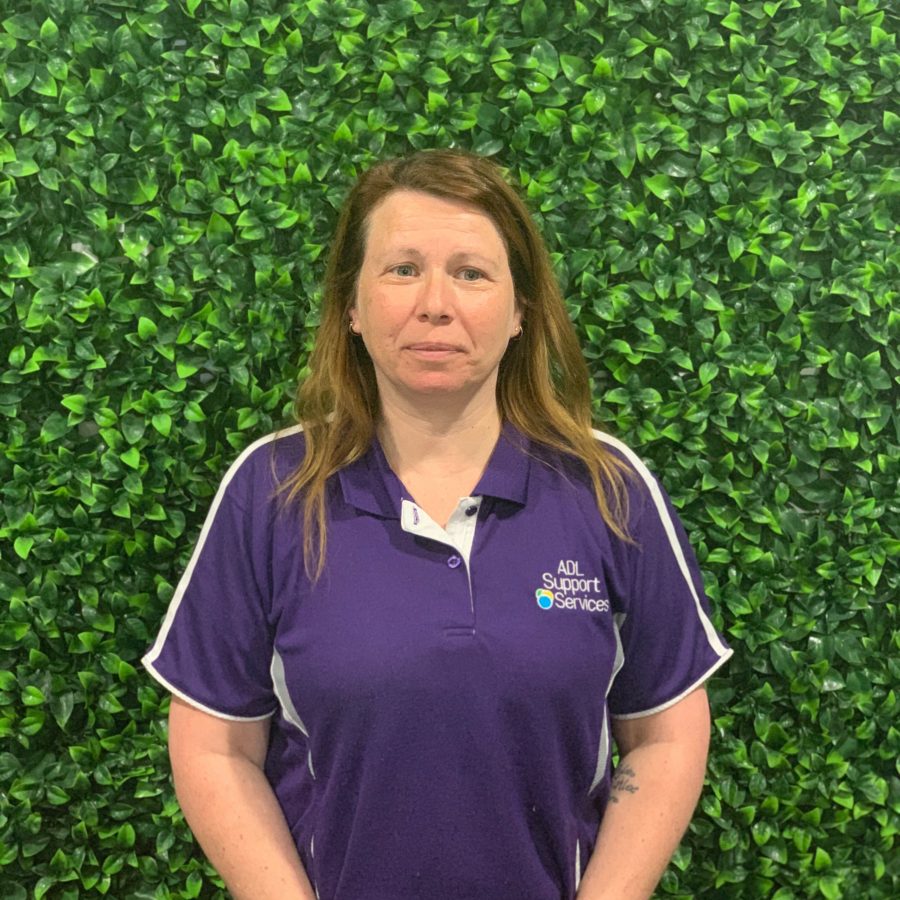 Tanya
Domestic Support Worker
Raising her own, and a few extras along the way, was the perfect training in preparation for her role with ADL Support Services. When not rocking the North Eastern with ADL Support Services, Tanya is dog grooming!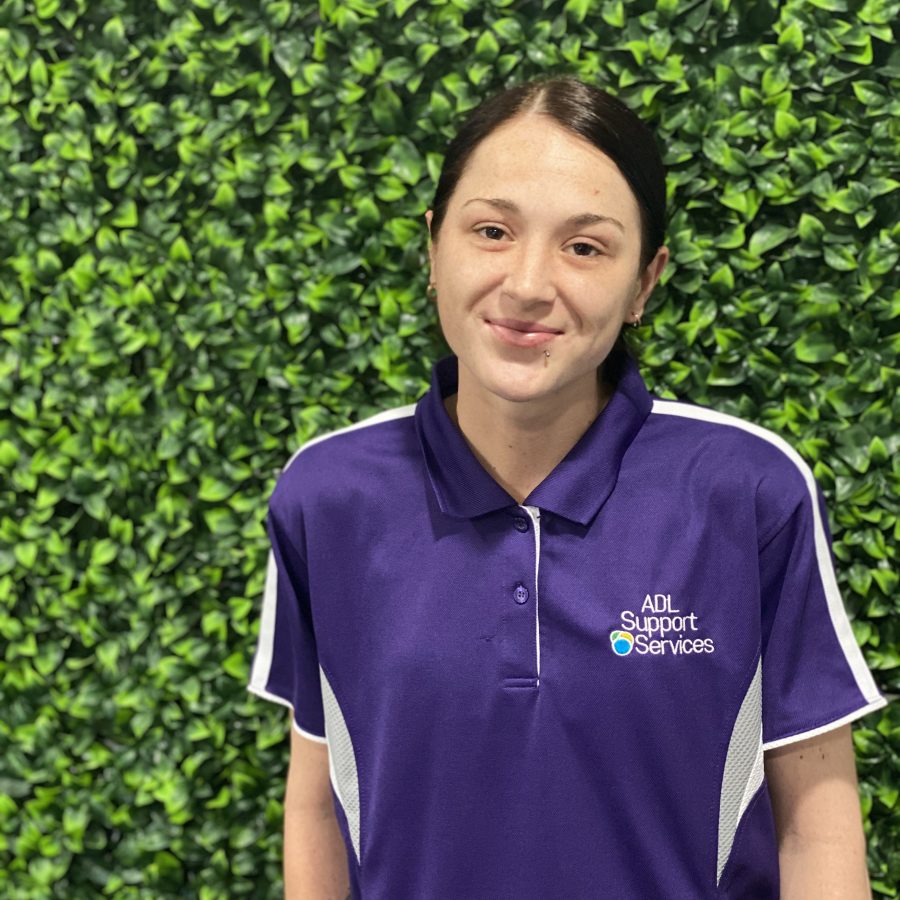 Jade
Domestic Support Worker
As a busy mum, 'domestic goddess' is second nature to our lovely Jade. She loves the variety of working for ADL Support Services and all the challenges it brings!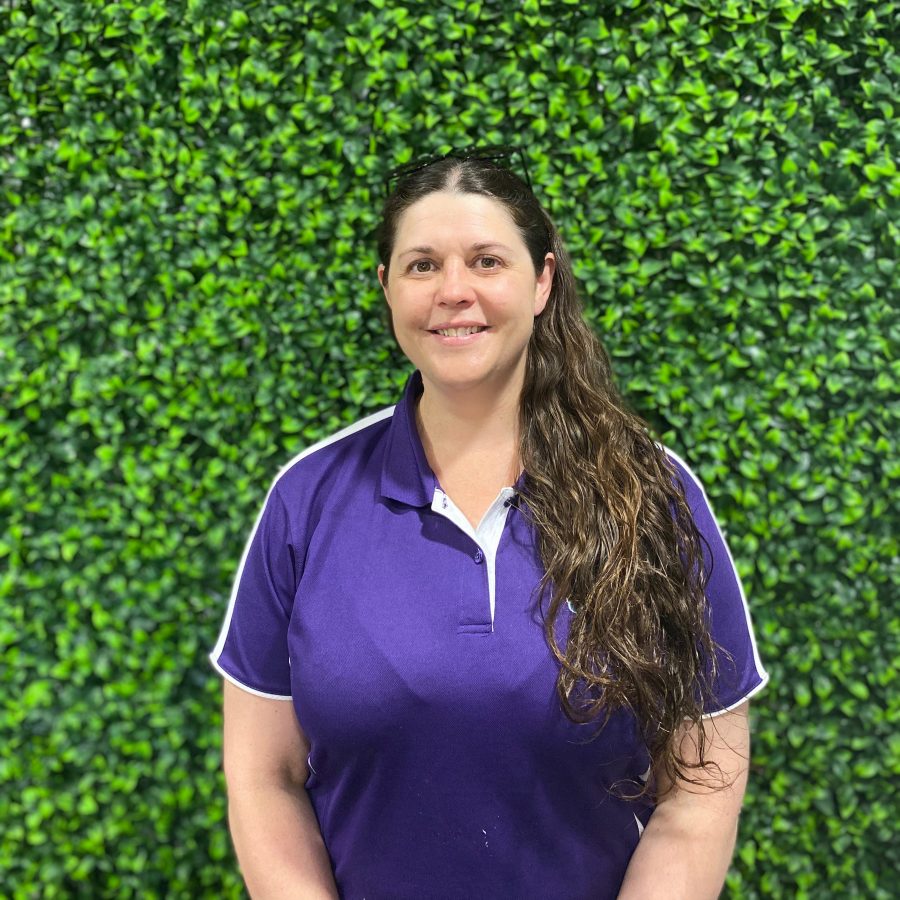 Katheryn
Domestic Support Worker
Mum of one, Kathryn is one of our Northern superstars. Domestic goddess by trade, she can whip just about anything into tip-top shape. "I love working for ADL Support Services. It's very rewarding to see the instant impact you have. As soon as you walk into a home you know you're going to leave it better than you found it."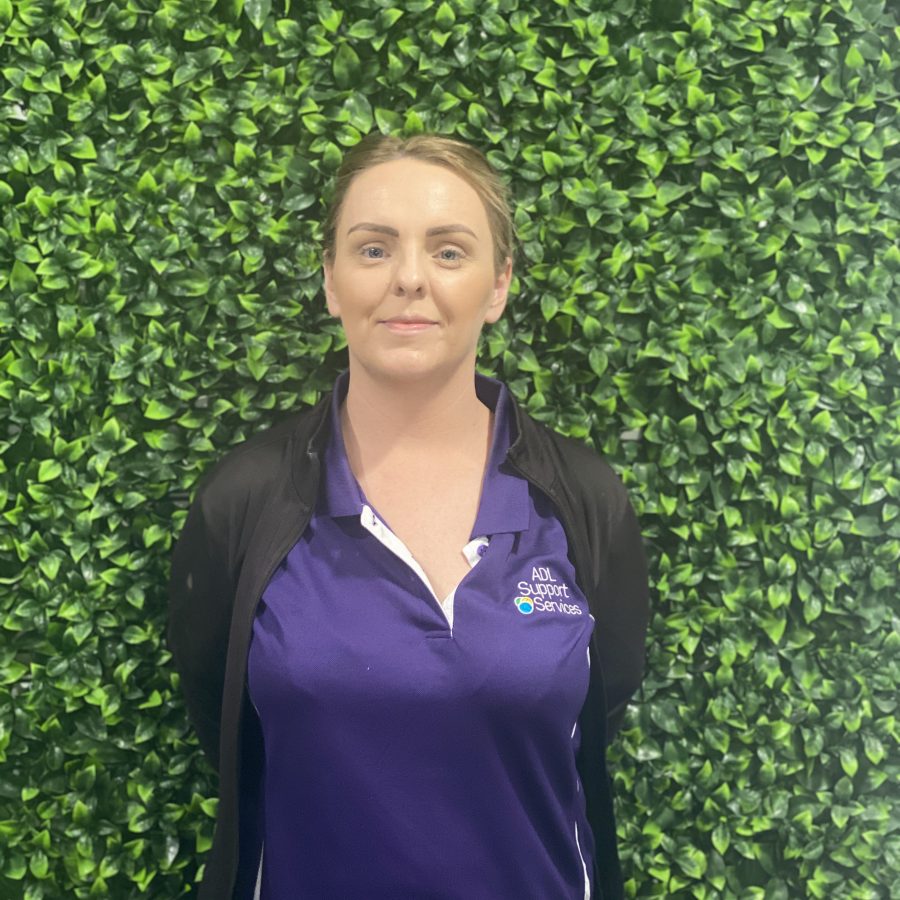 Nikia
Domestic Support Worker
Mum of two, Nikia knows first hand how tricky the NDIS can be to navigate, which is why she has committed her career to supporting others to understand it! When not working, Nikia loves to spend time in the country, particularly the Barossa Valley, with her two energetic boys.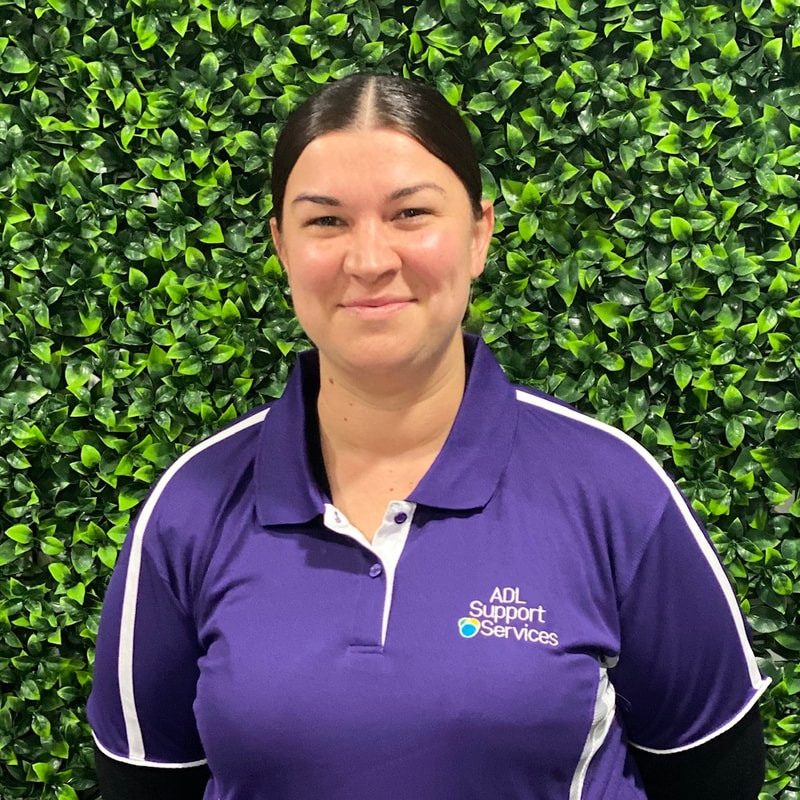 Kelly
Domestic and Social Support Worker
Kind Kelly is quick, efficient and kind. Having only joined the team recently, Kelly has always seen how important our role is and how wonderful our clients are. "It's been great, I am really enjoying meeting and helping others".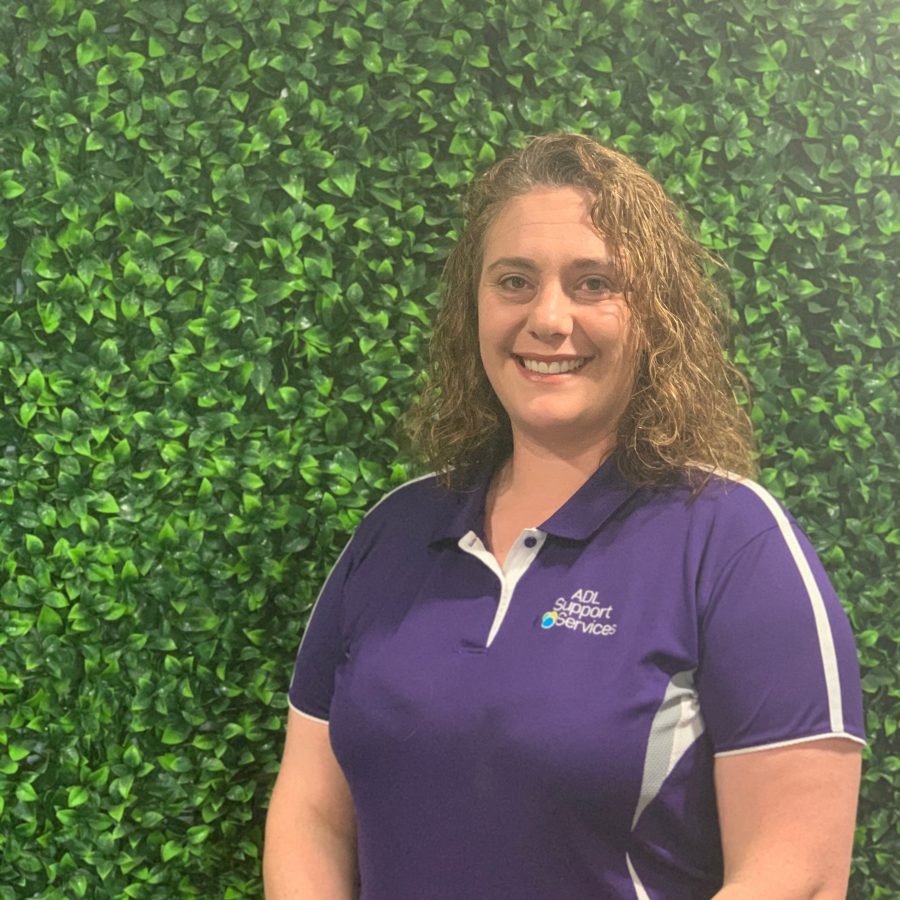 Janelle
Domestic Support and Personal Support worker
Lovely Janelle is our quiet superstar. Faithfully working away wherever or whatever the need may be. With a husband and three kids in tow, Janelle is also an avid cook!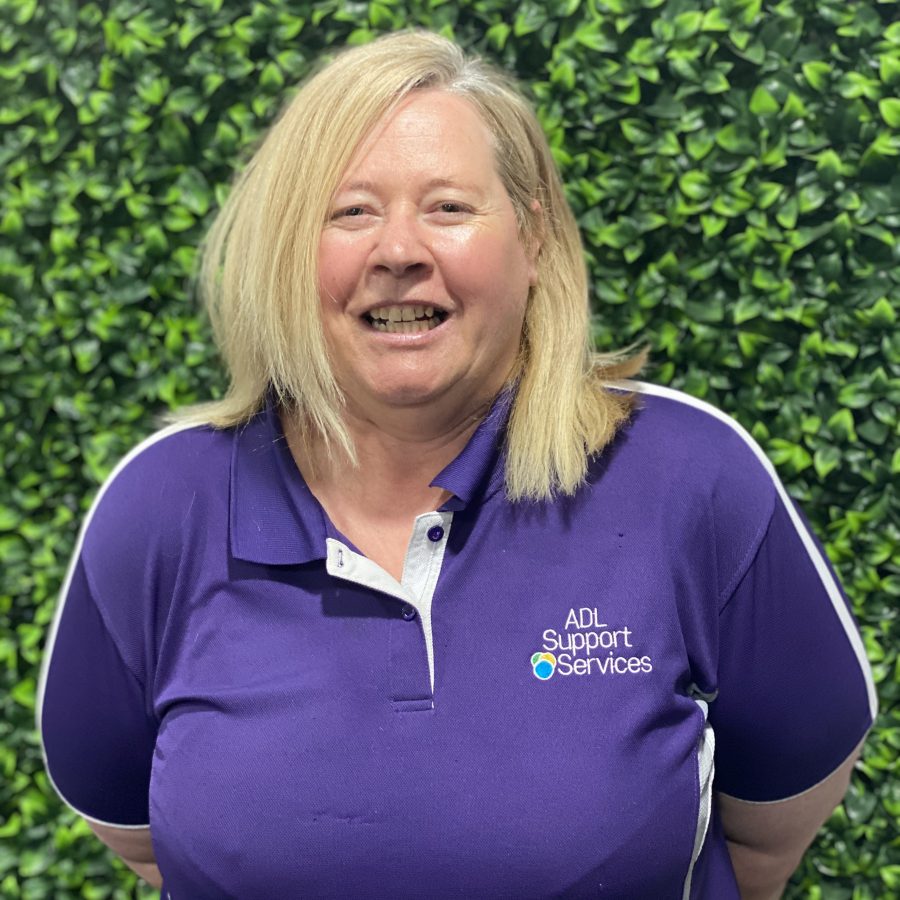 Viki
Southern Domestic Support worker / Dog walker
Beautiful Viki is not only well experienced in all aspects of domestic duties, she is also a secret fashionista!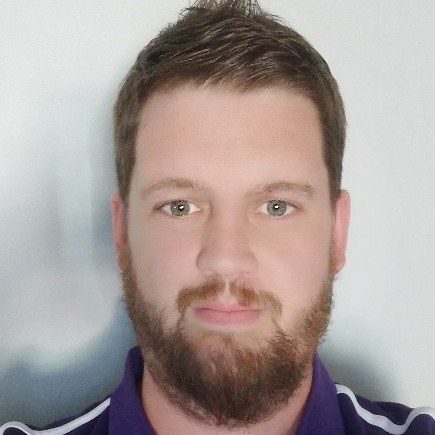 Chris
Social and Mental HeathSupport Worker
Chris is an experienced community worker and fellow dog enthusiast. ADL Support Services were thrilled to snap Chris up and make him our own in early September. "I love working for ADL Support Services. The variety of clients is great, as are the opportunities we are given. I should've made the switch ages ago!"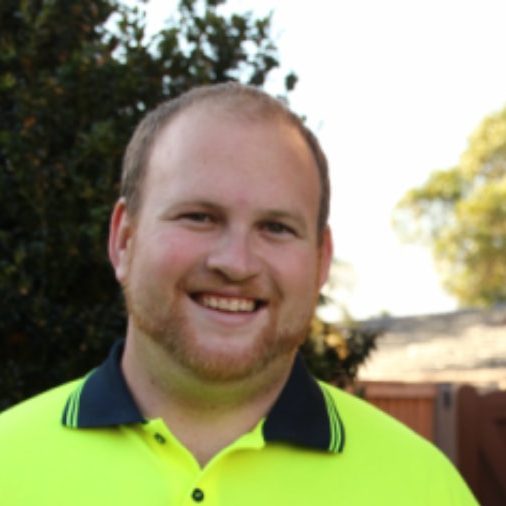 Shaun
Equipment manager
"Shaunie Share-around" as we know him, is our jack of all trades. Shaun hand-picks, trains and mentors all external domestic workers to the highest level. He brings with him over twelve years of experience in the trade.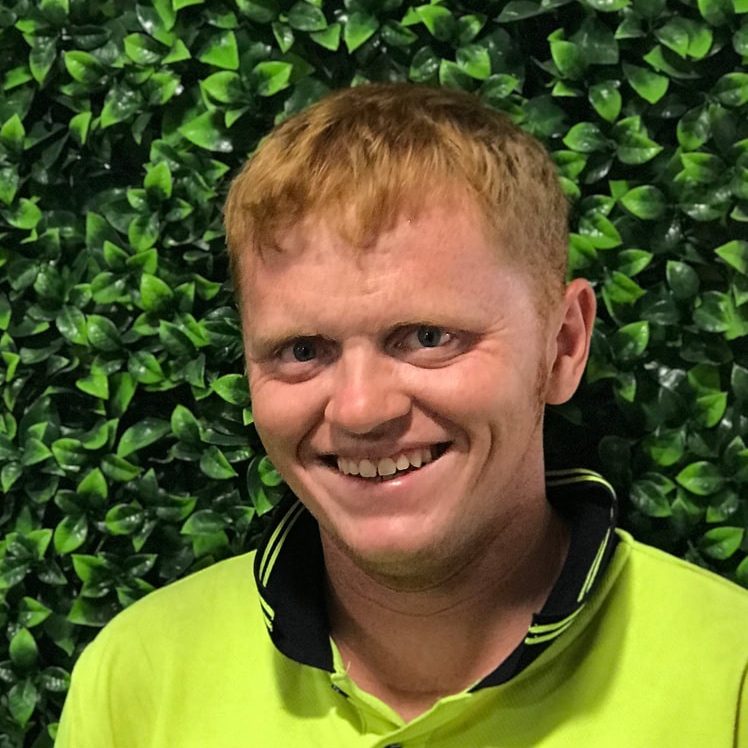 Chris
Team leader of Garden Support
With a Certificate III and IV in Horticulture, along with over five years in the industry, Chris leads the on-road team in all aspects of garden support.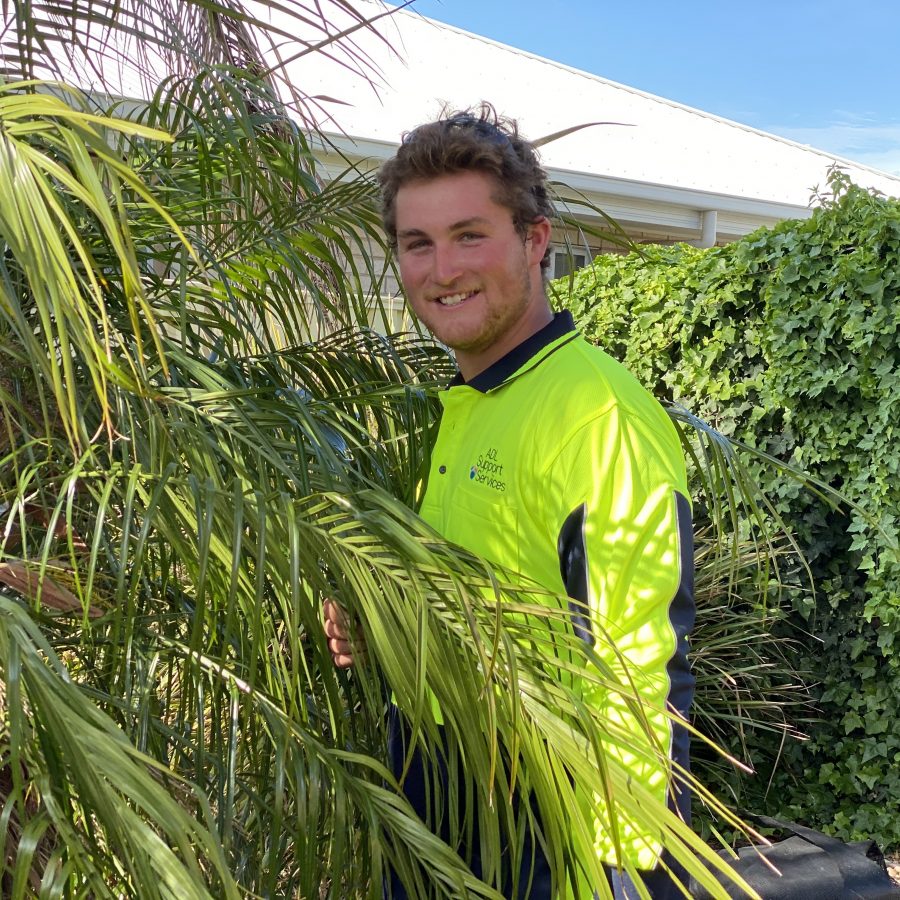 Brayden
Gardening team leader
Starting with us as a young pup, Brayden completed a school-based apprenticeship with ADL Support Services in 2018. We are absolutely thrilled to welcome him back in 2020 as our fully qualified Gardening team leader!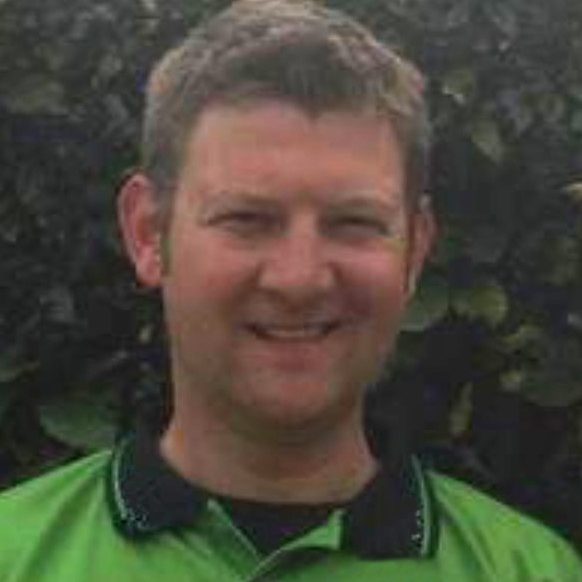 John
Southern Overflow Garden Subcontractor
Superstar John manages our southern overflow as far as Aldinga. Nothing is ever too much trouble for whiz-kid John as he works tirelessly to clean up and manage even the most unruly gardens.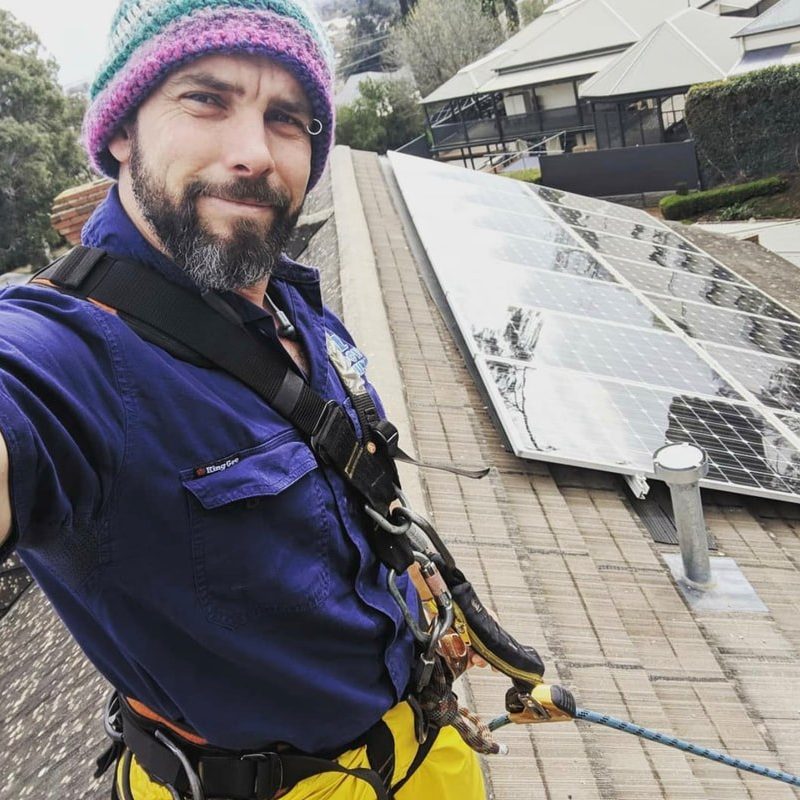 Will
Window's & Gutters Guru
Cool cat Will is our very own Spiderman. Scaling buildings of any height (safely and harnessed of course) to clean the trickiest of gutters, solar panels and windows.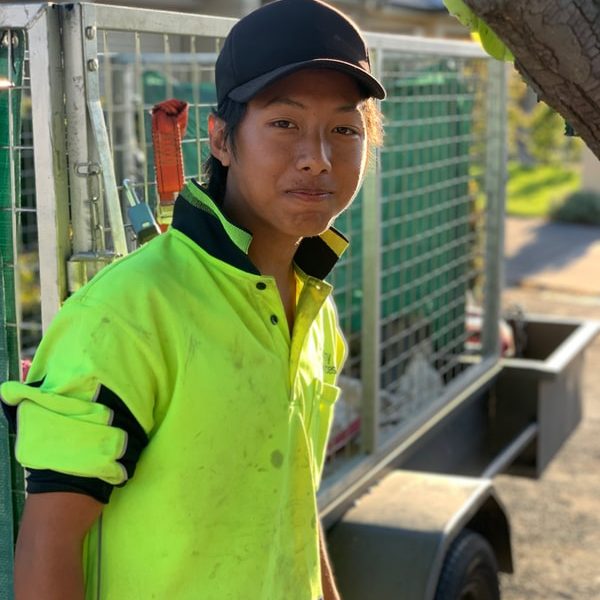 Bana
Garden Attendant
Subanna or "Bana" as he is fondly called these days, is one half of the dream team that is the North East - East Garden Crew.