Home Mod, Maintenance & Tools
Often the smallest changes can make the biggest impact.
ADL Support Services is a licensed provider of small, non-structural home modifications and is proudly licensed to provide "Low-Risk, Low-Cost" Adaptive Modifications under the NDIS.
Grab Rails

Constructed from high-quality stainless steel, our grab rails come in standard sizes of 300mm, 450mm, 600mm, 900mm and 1200mm. They can be installed securely inside or outside your home onto a wide variety of surfaces.

Ramps
Working to builders code, our licensed builders can tailor-make a ramp to meet the individual specifications of your area.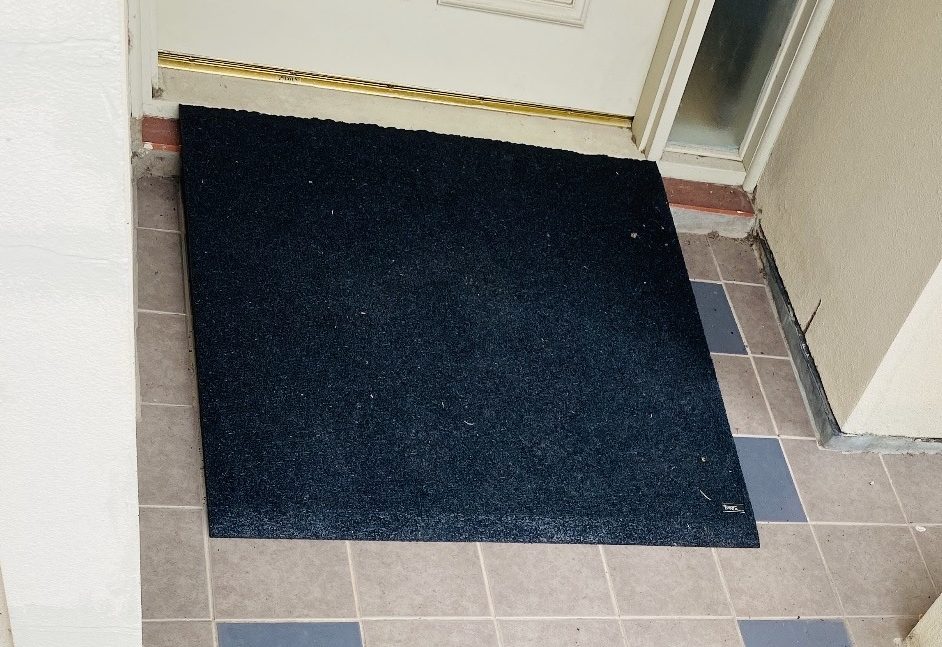 Half Step

Creating a tailor-made half step from weatherproof marine ply is an easy modification that can help you to better manage the entrances to your house. Our builders will create and install a step that will halve the step up or down of any external step.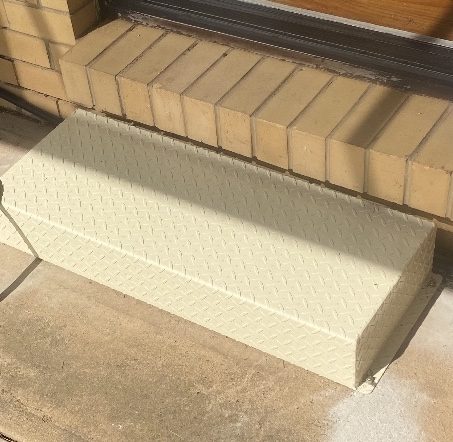 Key Safe Lockboxes

A key safe lockbox is a high-security option to keep keys safe yet accessible outside of the property. We supply and install fire-safe key lock boxes where your keys will be safely stored and accessible via a changeable four-digit code.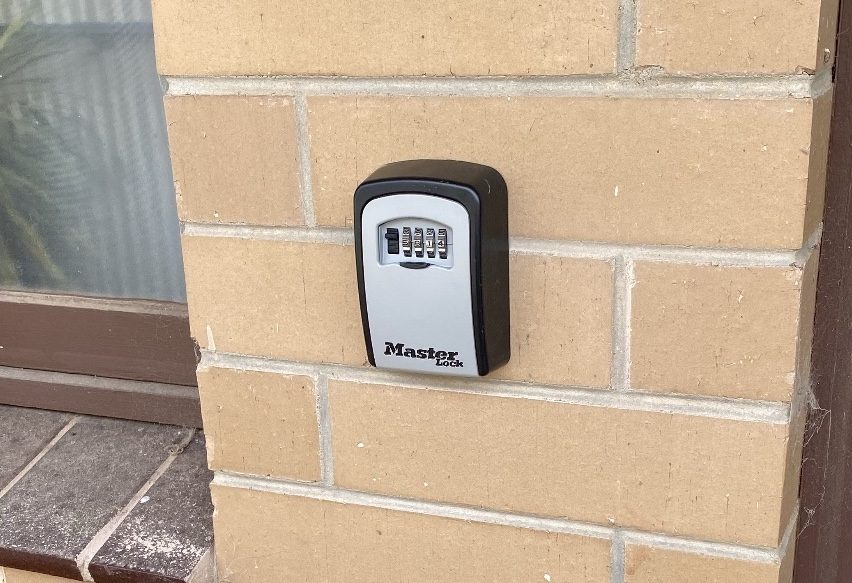 High Visibility Taping

Non-slip, high visibility taping can highlight and alert an individual to a change in the level or height of the floor. This simple modification is often used to assist individuals who have compromised sight or depth perception.
Bidet Toilet Seat
Despite its overseas popularity, bidets are still an emerging trend in Australia. Bidets can provide significant social benefits, including encouraging independence of a compromised individual. Our team can supply and install an electric bidet toilet seat using the existing toilet and plumbing. Our preferred model has both heated water and a drying function making self toileting possible for many.
Adjustable Showerhead
Hand-held shower heads can make showering while being assisted, or perhaps using aids, far more manageable. We can supply and install an adjustable handheld showerhead to existing showers.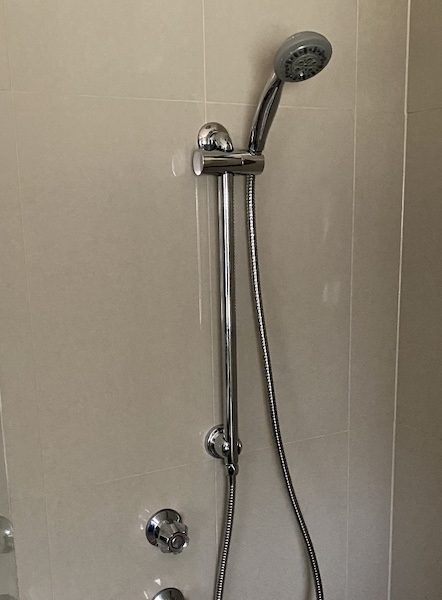 Magnetic Door Catches
Magnetic door catches allow a self-closing door to remain open while an individual moves through closing only when released. We can supply and install magnetic catches to external or internal doors.
Hose Reels
We supply and install wall-mounted retractable hose reels with a 20-metre hose and spray gun for safe and accessible garden watering. Retractable hose reels remove the need for heavy buckets and eliminate the risk of falls that loose hoses create. The safe retraction mechanism makes it simple to pull out and use, before the auto rewind stores the hose away.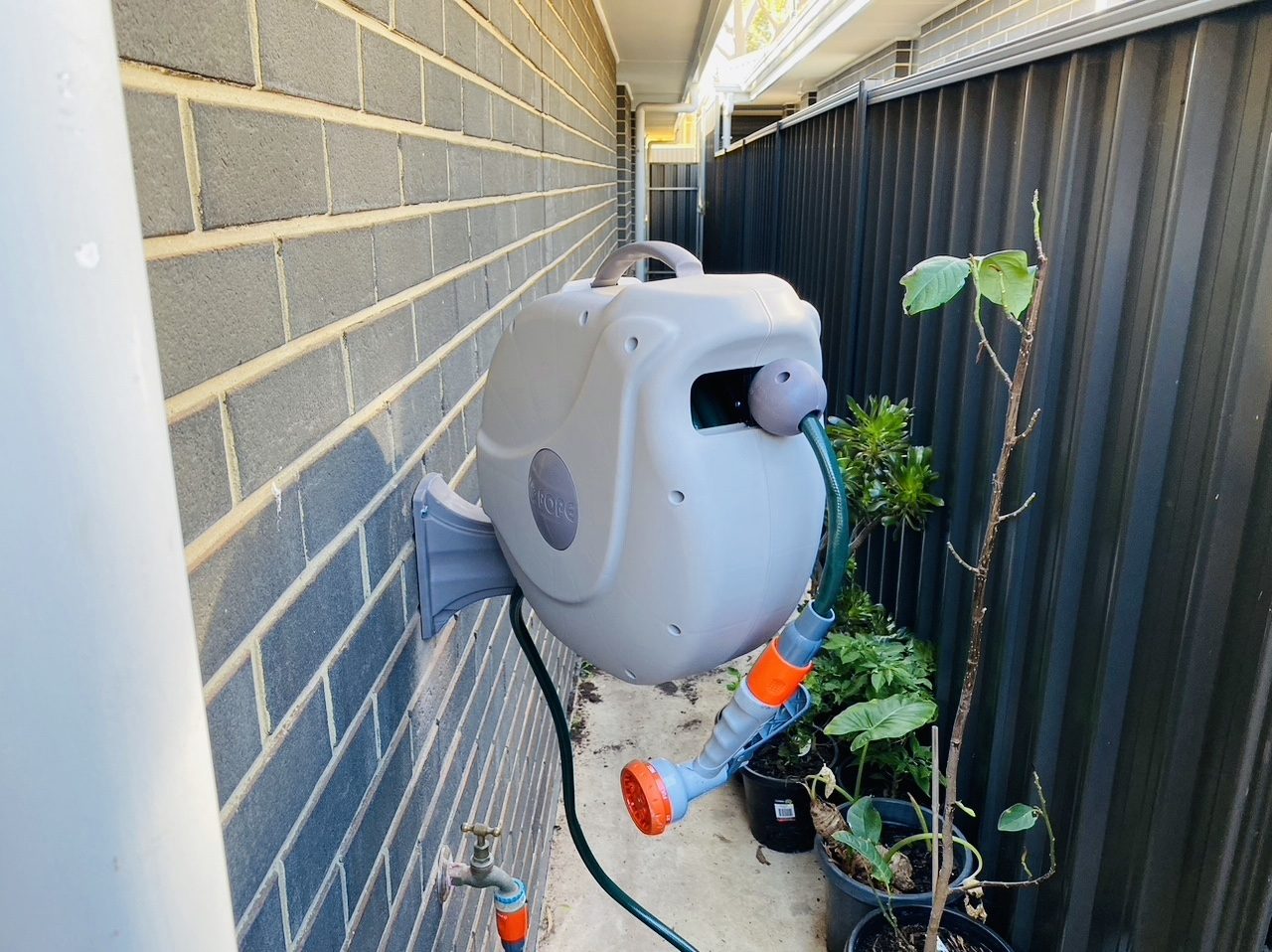 Home Maintenance
Little problems can become big problems if left too long. Our staff are licensed to undertake a variety of household maintenance tasks, including:
Gutter and solar panel cleaning
Changing light bulbs
Smoke alarm testing
General repairs
Doorbell installation
Vent cleaning
Pressure washing
Hard rubbish removal
Gutter Cleaning
Keeping your gutters free of mud, leaf matter, and debris is a vital part of good property maintenance. ADL Support Services understand that the physical aspects of cleaning gutters not always safe or possible which is why our team is trained and equipped to clean gutters on both single and double-storey homes.