NDIS
We've been registered providers of the NDIS since 2017.
ADL Support Services have been registered providers of the National Disability Insurance Scheme (NDIS) since its roll-out across Adelaide in 2017.
ADL Support Services understand that just like every individual differs, so do their needs and NDIS plan. We know the NDIS can be tricky, and sometimes daunting, to navigate. We work closely with the participant, their family and any formal or informal support networks to tailor a schedule of support to best meet their needs, goals and budget.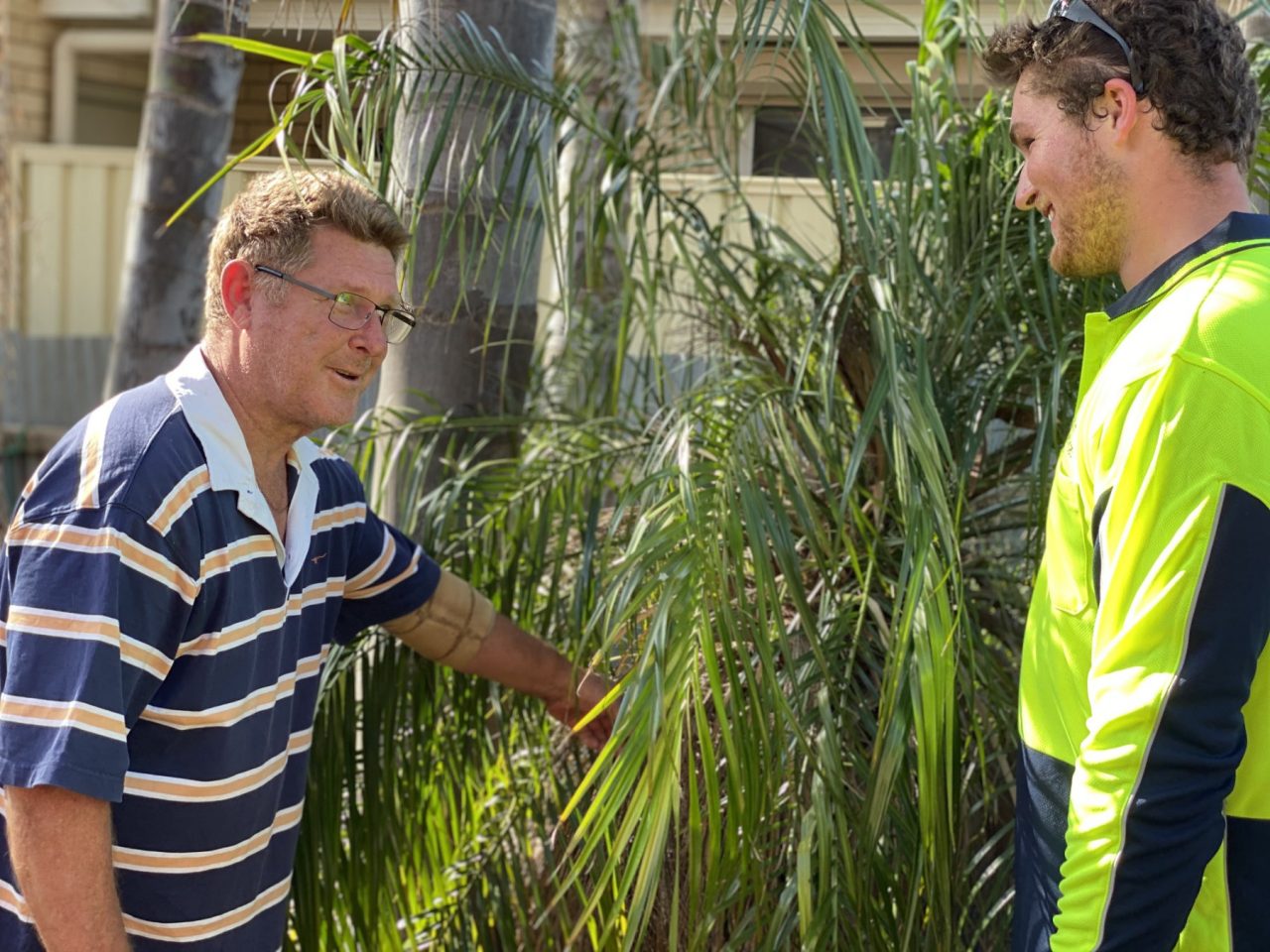 ADL Support Services provides high-quality services across Adelaide funded by an individual's NDIS plan. As a registered NDIS provider, we can provide services to Plan Managed, Agency Managed, and Self Managed participants across Adelaide.

We can offer:
NDIS Lawn Mowing
NDIS Weed Management
NDIS Regular Garden Services
NDIS Garden Clean-up
NDIS Hard Rubbish Sorting
NDIS Pruning and Hedging
NDIS Planting and Mulching
NDIS Tree Pruning
NDIS Spring Cleans
NDIS Regular Cleans
NDIS Window Cleaning
NDIS Hoarder Cleans
NDIS Exit Cleans
NDIS Inspection Cleans
NDIS Domestic Support
NDIS Social Support
NDIS Meal Assist
NDIS Organisation
NDIS Shopping / Errands Running
NDIS Laundry and Ironing
NDIS Grab Rails
NDIS Ramps
NDIS Fencing
NDIS Paving
NDIS Gutter Cleaning
NDIS Window Cleaning

How to book an NDIS funded service
Call our friendly team on 7082 3748, reach out via email at support@adlsupportservices.com.au or book here using our contact form.
We will take the time to discuss your needs, plans and goals with you, match staff members and create a service schedule.
A letter of service will be sent to you outlining dates, times and the staff member assigned.
After a few weeks of service, a member of our customer support team will make a time to visit and discuss your services, ensuring you are happy and comfortable.
I have been getting Cleaning, Gardening and Social Support to appointments from Dee at ADL Support Services for almost 3 years now. I always look forward to seeing her each week, even my dog gets excited when he sees her!

Hannah, a happy NDIS Participant - Adelaide
We believe in the right to choose and change your mind, which is why we do not have lock-in agreements with our participants. This means you can cancel anytime (up until 4 hours before service without any charge to your plan).
We abide by the NDIS Code of Conduct.